13 Unique Bohemian Gypsy Dreamcatchers Perfect For Homemade Gifts
If you still have no idea what to get your loved ones for the holidays (or any kind of occasion), look no further! Here are 13 gorgeous Bohemian gypsy dreamcatchers you can make at home.
RELATED: 17 DIY Macrame Wall Hanging Ideas
13 Bohemian Gypsy Dreamcatchers You Can Give asPresents
Bohemian Gypsy Dreamcatchers | Easy DIY Crafts
Gifts are all about spreading happiness. And what could be more special and delightful than the gift of a lovely dream?
Surround yourself and your loved ones with good dreams
Ive always been fascinated by dreamcatchers. It is said that both good and bad dreams roam the earth all the time.
When we sleep, we are vulnerable to the bad as much as we are to the good. Dreamcatchers protect you from bad dreams so that only the good ones stay with you.
So, what better way to seize the best dreams than making the most beautiful Bohemian gypsy dreamcatchers?
If you want the special people in your life to be surrounded by good dreams of happiness and love, read on and see the most stunning Bohemian gypsy dreamcatchers fashioned in various ways. In addition, if youre looking to expand your reach learn to sell these easy crafts and other homemade projects on Etsy!
1. Dreamcatcher WithWood Leaf
A distinct wood leaf makes this a last minute fall home decor. But you can modify this wood leaf and replace it with the birthstone of your loved one to make this gift uniquely hers.
This step-by-step guide will show you how to make this special dreamcatcher.
2. Embroidery Hoop Dreamcatcher
Show how deeply you know your loved one by giving her this gift. An embroidery hoop dreamcatcher not only exudes the Bohemian gypsy style, but also shows the poetic connection between weaving patterns and weaving dreams.
3. Bridal Dreamcatcher
Gifts to a new couple ultimately end up in their lovely home. They will surely remember your well wishes with this easy-to-make elegant dreamcatcher thats perfect for their new abode.
4. Floral Dreamcatcher
A Bohemian gypsy style is always infused with inspiration from nature. Check out this tutorial on how to add atouch of festiveflowers to your dreamcatcher.
5. Earthly Dreamcatcher
Keep the spirit of the dreamcatcher alive by adding elements of nature! This earthly dreamcatcher shows that tradition can be stylish and original.
6. Crescent Moon Dreamcatcher
Who says dreamcatchers have to be round? This lunar-inspired Bohemian gypsy dreamcatcher will surely put anyone into the sweetest and deepest sleep.
RELATED: 4 Wire Jewelry Making Techniques | DIY Bracelets
7. Fall Dreamcatcher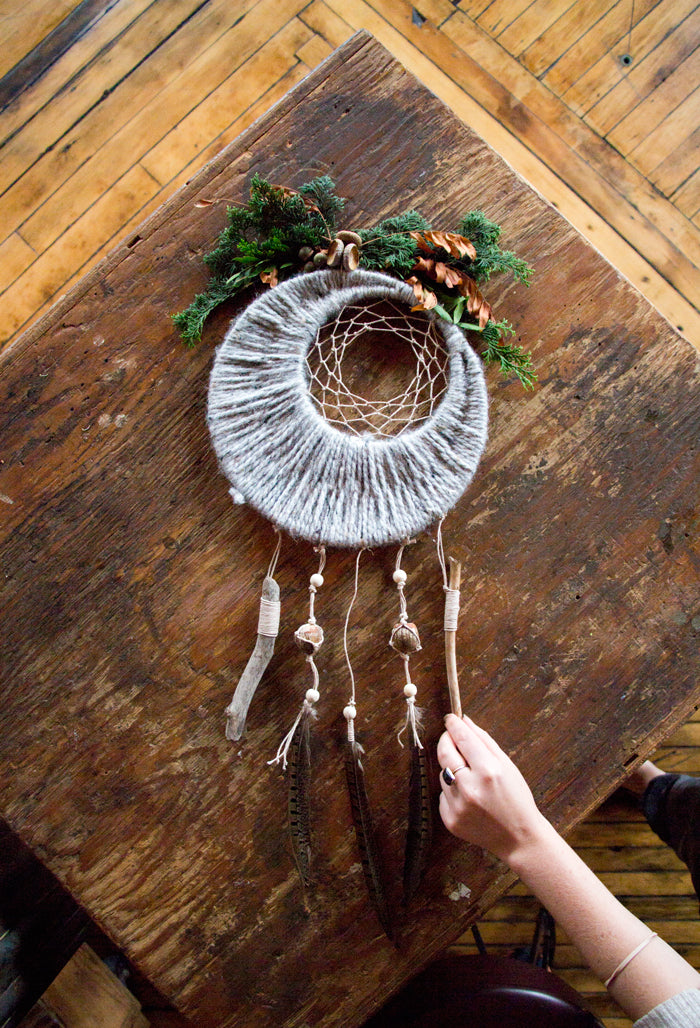 Gifts, very much like fashion, are seasonal as well! An autumn-inspired dreamcatcher might just give you dreams of pumpkin spice and crispleaves!
If that happens, I surely wont complain.
8. Dreamcatcher Necklace
They say that you must always keep your dreams close to your heart. Remind your loved ones what they wake up for with these simple instructions for making a dreamcatcher necklace.
9. Dreamcatcher Earrings
Wear good dreams any way you want! Bohemian gypsy dreamcatcher earrings may be small but they certainly make a statement.
Each of these 12 #Christmas wreaths are beautiful and unique ???? Which one will you create? https://t.co/9d8JcIKJS0 pic.twitter.com/eTgFa5gfBo

DIY Projects (@DIYProjectsCom) November 12, 2016
10. Dreamcatcher Earring Caddy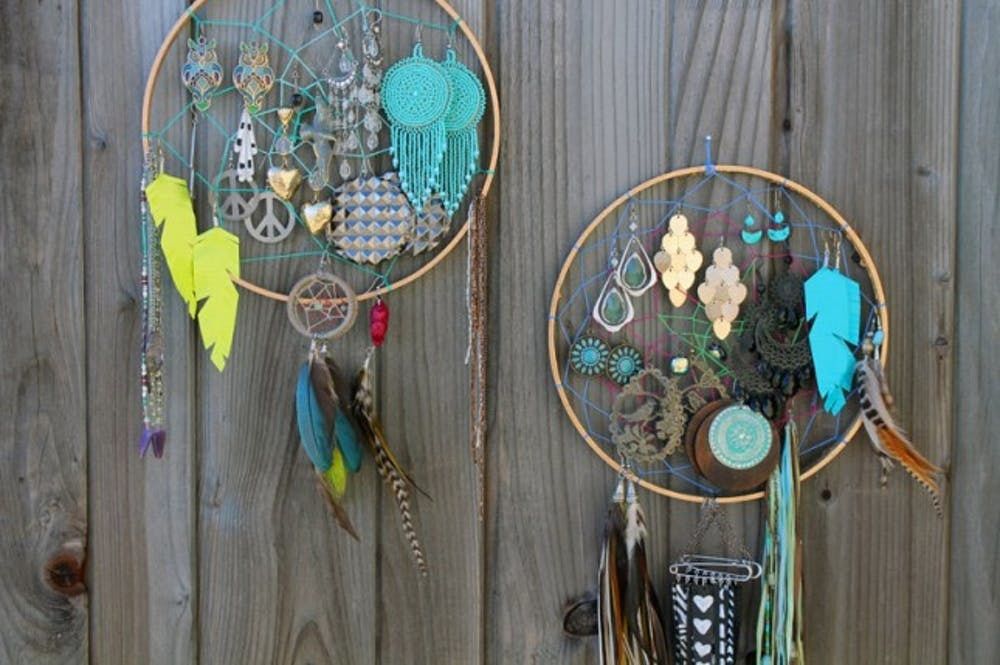 Pair your earring gift with an equally chic Bohemian gypsy earring caddy! You can also make this organizer yourself.
11. Peacock Dreamcatcher
An eye-catching dreamcatcher for that bold and fabulous friend. Nothing else screams unique than an unpredictable combination of colors.
12. Magical Lace Dreamcatcher
Not all magical things to make require magic ;=) . Sometimes you just need lace tablecloth, feathers, lava beads, and leather straps!
Take for example this magical lace dreamcatcher. Let me warn you though, you need to use chrome to be able to translate the DIY (the page is written in Swedish) in English.
13. Geometrical Dreamcatcher
We always wish the dreams of our loved ones aspire to see the future and its promise. A modern take on the Bohemian gypsy dreamcatcher is a perfect gift toshow them that dreams take you beyond the present.
Honing the skill of making dreamcatchers means exploring more possibilities! Check out this video from DazzleDIY for more Bohemian gypsy dreamcatcher ideas:

Always remember that the Bohemian gypsy life is all about being a free spirit! So, dont be afraid to use your imagination in creating that perfect Bohemian gypsy dreamcatcher!
And if you find yourself still struggling, dont worry. When it comes to gifts, its the thought or rather, the dream that counts.
Which Bohemian gypsy dreamcatcher are you planning on giving your loved one? Let me know in the comments section!
UP NEXT:
Stay connected with me on Facebook, Twitter, and Instagram!
Editors Note: This post was originally published on November 21, 2016, and has been updated for quality and relevancy.
The post 13 Unique Bohemian Gypsy Dreamcatchers Perfect For Homemade Gifts appeared first on DIY Projects Craft Ideas & How Tos for Home Decor with Videos.